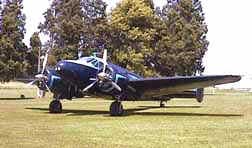 Poplar Grove Airport (C77) is a privately owned, public-use airport located in northwestern Illinois near Rockford. The airport has one 4000′, lighted, hard surface runway and two 2500′ grass runways.
The airport is operated by Poplar Grove Airmotive. PGA also operates our full-service FBO, maintenance facilities and flight school.
The airport is home to Bel Air Estates, a residential fly-in airpark. Located on 180 acres adjacent to our primary runway, a majority of the 140 home sites have direct airport access via private taxiways.
We've been voted
Best Privately-Owned General Aviation Airport in Illinois
three times by the State of Illinois Department of Transportation,
Our location highlighted on map below. Click on map to get more detailed directions to Poplar Grove Airport.